September 9, 2020 ; 3:00pm-4:30pm
Campus Jourdan, 48 boulevard Jourdan, 75014 Paris Auditorium
The Banque de France – PSE Chair is pleased to invite you to a lecture held by Franck Portier (University College London) on his recent paper:
Monetary Policy when the Phillips Curve isLocally Quite Flat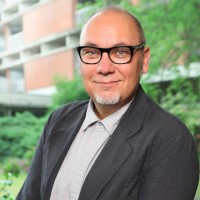 Franck Portier is a Professor of Economics at the University College London (UCL) and a Research Fellow at the Centre for Economic Policy Research (CEPR). He holds a PhD from Universty Paris 1 – Panthéon Sorbonne. His primary research field is the theory and empirics of business cycles. A secondary field is environmental and energy economics.
Attendance is free but registration is compulsory: Online registration.